We've Got Your Next Church Event Idea Right, Here!
We've Got Your Next Church Event Idea Right, Here!
Why Knockerball Is The Right Choice
That's easy… You're looking for something out of the ordinary, appealing to the masses, super convenient, and outrageously FUN! Well, what do you know…
SO IS KNOCKERBALL, But Only With "Knockerball MN"
Put Your Event On Autopilot
like I said, SUPER convenient
– We Bring Everything Directly To You
– Everything You Need To Play Is Included
– An Engergetic, Pleasant Event Host Is Provided
– We Set-up, Take Down, Run Games, Go Over Safety, Clean-up And Take Everything Away.
Unique, Fun, And For Everyone
– Anyone Over 8 can play games and even younger kids can toil around off to the side.
– Where else can you safely bump your fellow man to the ground? No, Into The Pool Doesn't Count!
– Many Games That Emphasize Different Characteristics
– All Skill Levels And Intensities
Minnesota Knockerball Church Group Event Videos
You Can't Deprive Your Group Of This Much Fun, Can You?
We're Not The Only Ones Who Think This Is A Sure Fire Homerun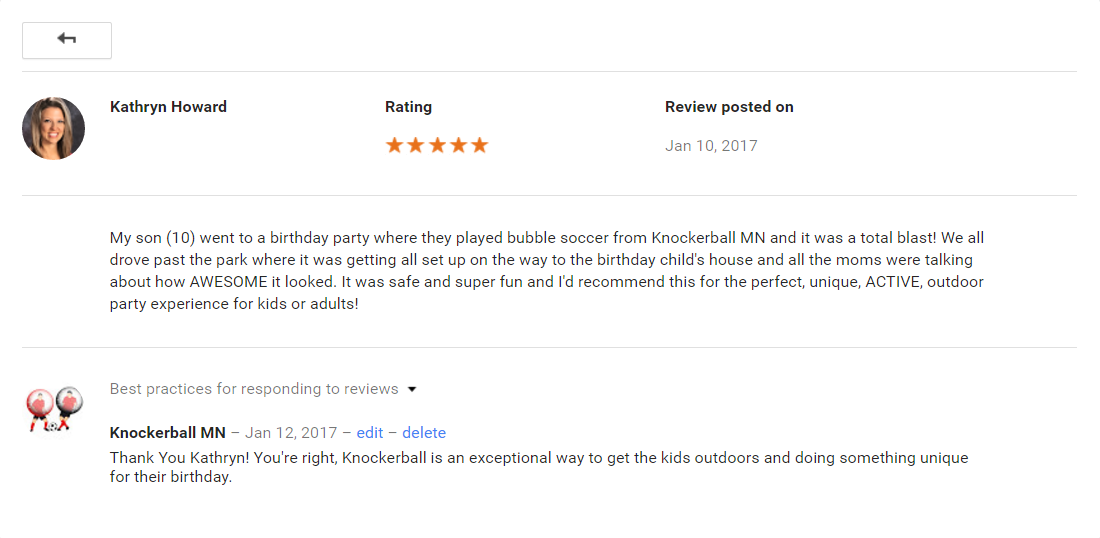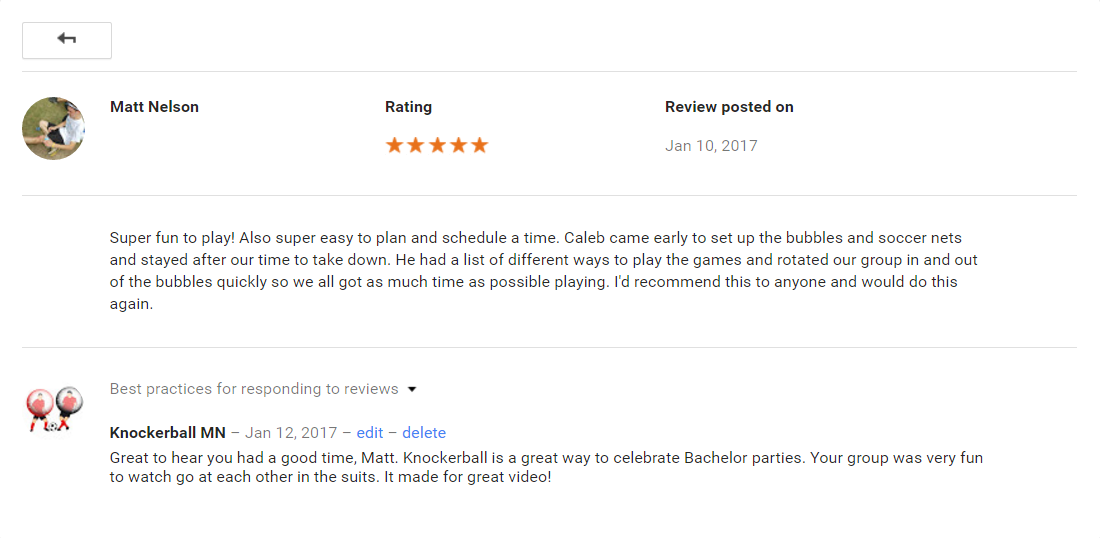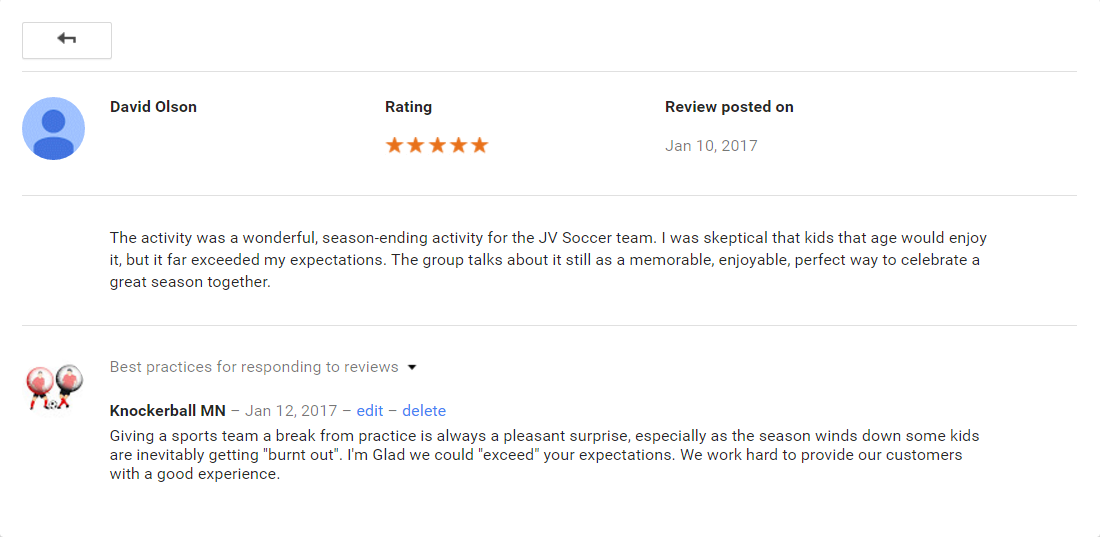 Ease Your Mind, We Have You Covered
– No Serious Injuries To Date
– We'll Add You And/Or Your Venue To Our Insurance For The Event
– An Experienced Event Host Goes Over Safety And Stays On Site To Keep Things In Order.
– Our Safety Video Is available 24/7 To Share With Participants
– We have a Waiver For Participants To Sign That You Can Include In Your Registration Materials Or Send Them To Fill It Out On Our Site.
Above And Beyond. We Like That Concept… So We Thought We'd Offer It To You
To help keep things organized it's best to have time slot sign-ups. While not necessary or requiured, the larger the event, the more important this becomes. You are certainly welcome to tackle this yourself as well. It can also help with safety and a better game experience. How so? by having sign-ups for all girl/all guy games, or different intensity levels, by age, skill etc…the games can be more evenly matched and enjoyable. To make it easy and efficient for you, we offer to set-up an online sign-up process for groups of 1 hour events for $50 or $100 for events of 2 hours or more.
We Don't Bite, Feel Free To Start The Conversation Or Ask For A Quote.
Book In The Next Two Weeks And Receive $25 Off A 1- Hour Rental Or $50 A 2-Hour Or Longer Rental. The Event Does Not Need To Occur By Then, Just A Deposit To Secure The Date and Time. Reschedules Are Always Allowed For Free.
FREE KNOCKERBALL RENTAL GIVEAWAY
Enter Email For Your Chance To Win, One Entry Per Person
Knockerball MN Church Event Types
Minnesota Fundraisers:
Knockerball MN wants to make your next church fundraiser the most successful one you've ever had. You can use us as a standalone draw after church service or as part of your carnival type set-up with multiple attractions. The best fundraising models usually involve charging $5-10/head to try Knockerball for 5 minute sessions and usher through as many individuals as you can. You can offer deals for participants to purchase 5 sessions for the price of 4 as an up-sell to maximize your efforts.
Minnesota Youth Group Celebrations:
Want to start or end your youth group year on the right foot? Then add Knockerball! We know part of a successful youth church group is making sure the kids have fun during the learning process and nothing makes for more fun than this sport!
One unique facet of a youth group often overlooked is that many of the kids don't know each other because they don't go to school together or may not live close to one another. Knockerball is a great remedy for this as there is no greater youth group ice breaker than being able work as a team and compete.
Minnesota Employee Team Bonding:
While a group of church employees isn't exactly a corporate culture, it's still important that employees have the opportunity to let out some steam, and have a fun day at work to break up the monotony. Knockerball MN is a great choice to cure this ail. While you may think that this activity is a bit more vigorous than some employees can handle, we've had just about all ages and physical fitness levels in these suits. The intensity of play is dictated by the players and less intense play is still fun for those groups that are less competitive or may be less athletic.
How To Book Your Knockerball MN Church Event
-Choose where you intend to play. Most facilities have enough green space on their property that we can make work, but indoor gyms or nearby parks and/or rec centers work too.
–Check with us to make sure we are available before you set dates and times for the event on your end.
-Decide how long you want us there and how many suits you'll need.
-Read our policies page and pay your invoice.
-Everyone will need to sign a waiver who intends to play, so think about how you'll get these signed. You can direct them all to fill it out on my site, you can include my waiver language in your registration, or you can have them sign it at the event (least preferable). All minor must have it signed by their guardian.